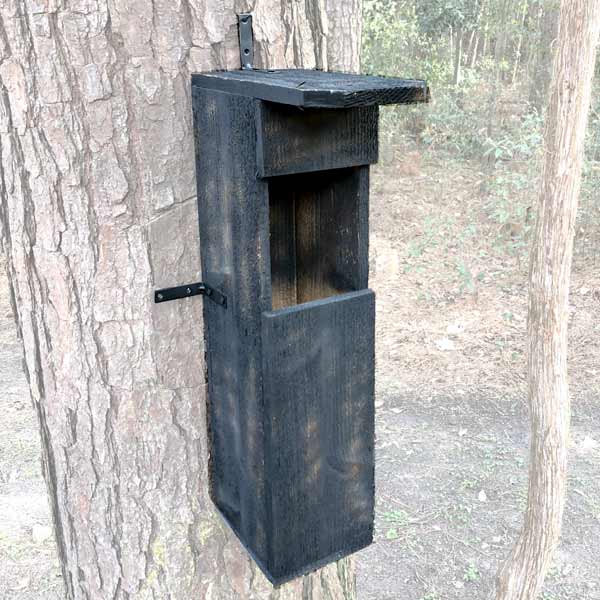 PURCHASE ONLINE
WITH PAYPAL
Choose your shipping method below
---
Owl Shack owl houses are built-to-order by us in our garage.
Please allow 2-3 weeks for your bird box to arrive.
There is never a bad month to place an Owl Shack on your property so order an owl nest box today.
Owl Shacks are owl nest boxes designed to attract screech owls and other species of small owls. Screech owls thrive in the backyards of both the city and countryside across most of the U.S. By day, they snooze in the wide-mouth entrance of these Owl Shack owl boxes, but by night they eat roaches, rodents, and other pesky critters. Not only are the owls enjoyable to watch as they sleep, they're also performing natural pest control. Having one take up residence in your backyard is an amazing sight to see.
PAY WITH CHECK OR MONEY ORDER
To place a mail order, please download the form, print it, fill it out and send it with your personal check or money order to (made payable to Cliff Shackelford) 
Cliff Shackelford
Owl Shack
705 Sarah Ann
Nacogdoches, TX 75965
Be sure and include your email address in case we need to contact you regarding the status of your order.